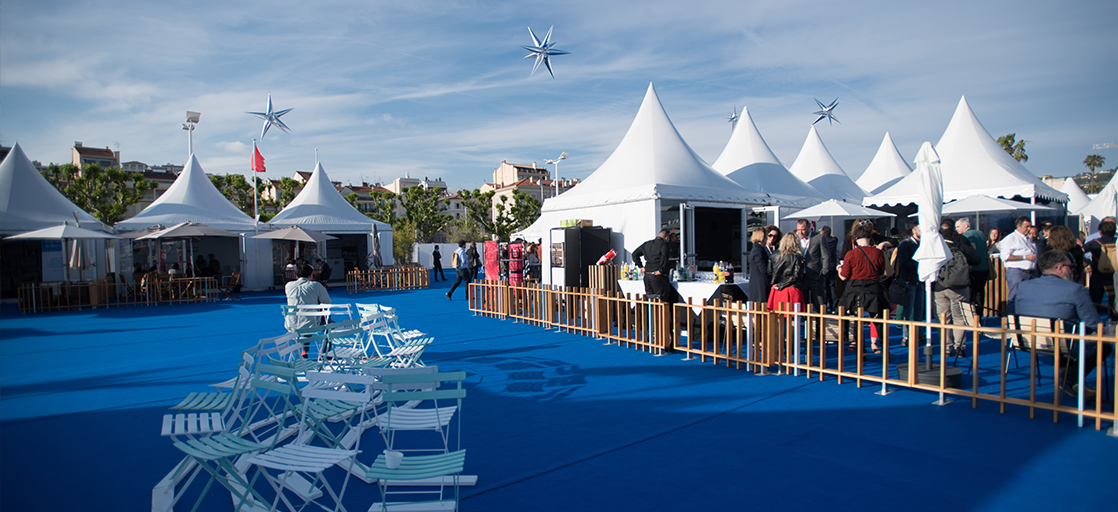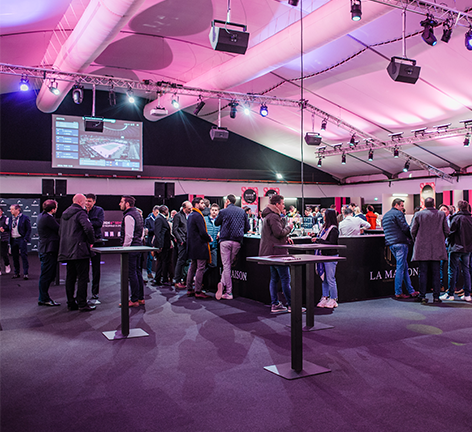 Tents and marquees for all types of event
Depending on your requirements, you will find "garden", curved, and two-slope structures, and for your more permanent projects covering cinemas or exhibition centers, three-dimensional structures are just perfect! With our wide range of tent-hire offers, we can adapt to all your events, no matter whether they be sporting, cultural, or corporate events, fairs and shows, or even conventions.
Personalize your event tent
Our engineering and design departments work with you in designing your structure so that it is both adapted to your restrictions and ideal for the comfort of your guests. Our reception tents are fully customizable: flooring, cladding, access ramps, canopies, etc. A panel of solutions designed to reinforce your visibility is also available: personalization of your tent's facades, gluing the cladding and doors on your tent, printing on its gables, etc. We really know how to make your structure a unique venue!
An event marquee in total safety
We make sure that we rent you a tent that is perfectly safe for your event. Our teams constantly monitor evolutions in regulations and guarantee that all the material supplied to you is strictly controlled. You can check on the compliance of your reception tent by requesting all the relevant safety documents from us.
An international set-up for renting your event structure
We are established both in France and elsewhere. This organization enables us to provide you with a tent for events at many different venues throughout the world. Imagine the perfect structure for your event and contact us to make your dream come true!